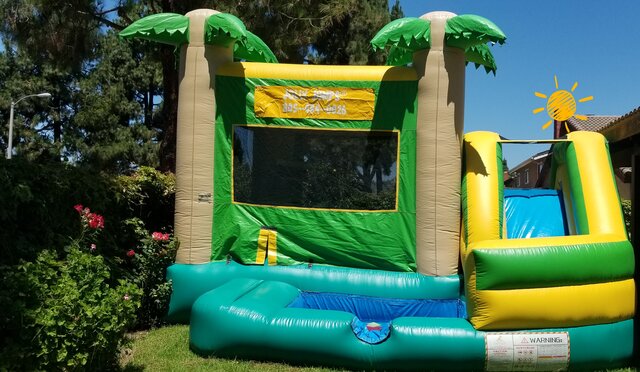 Water Combo Tropical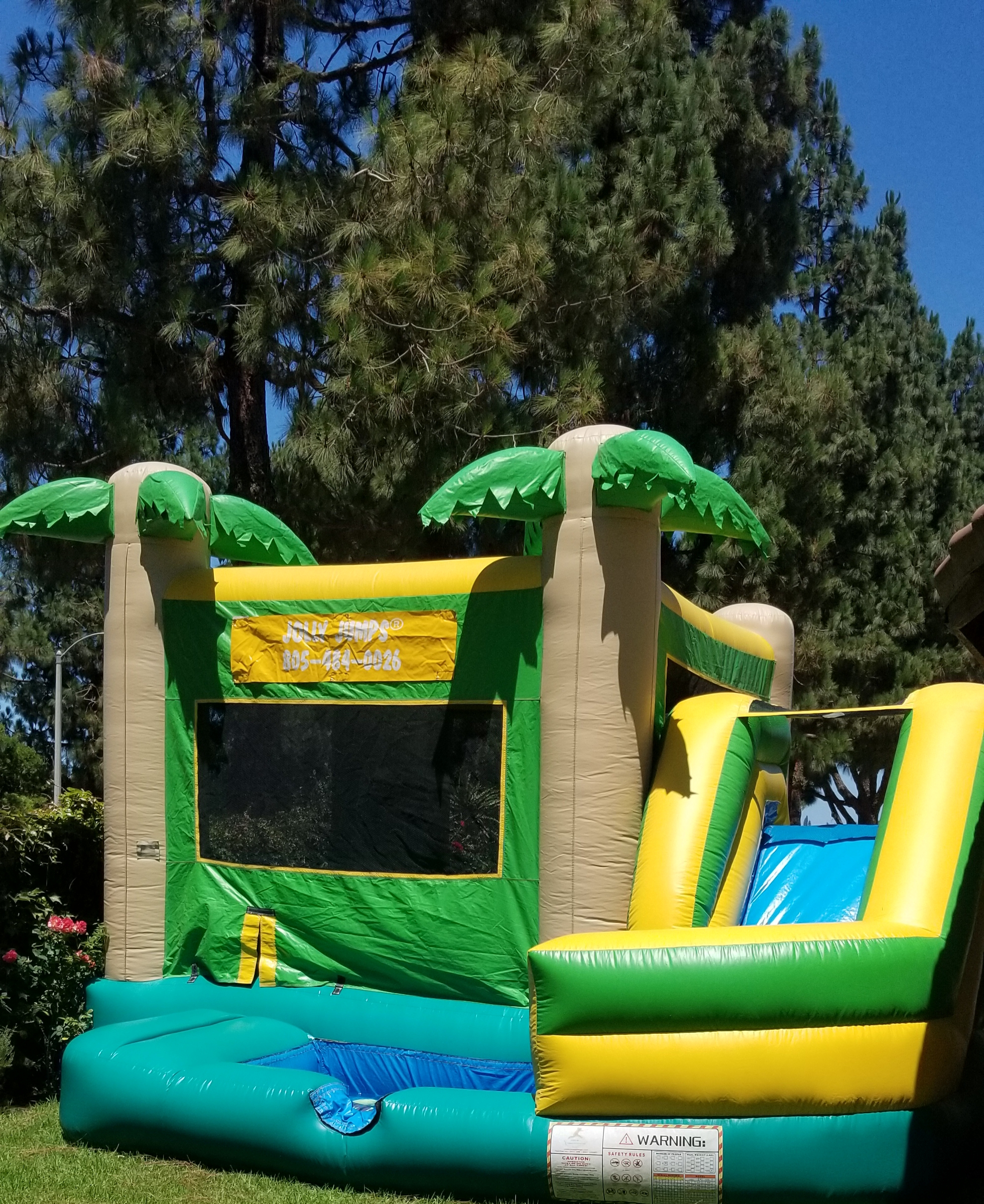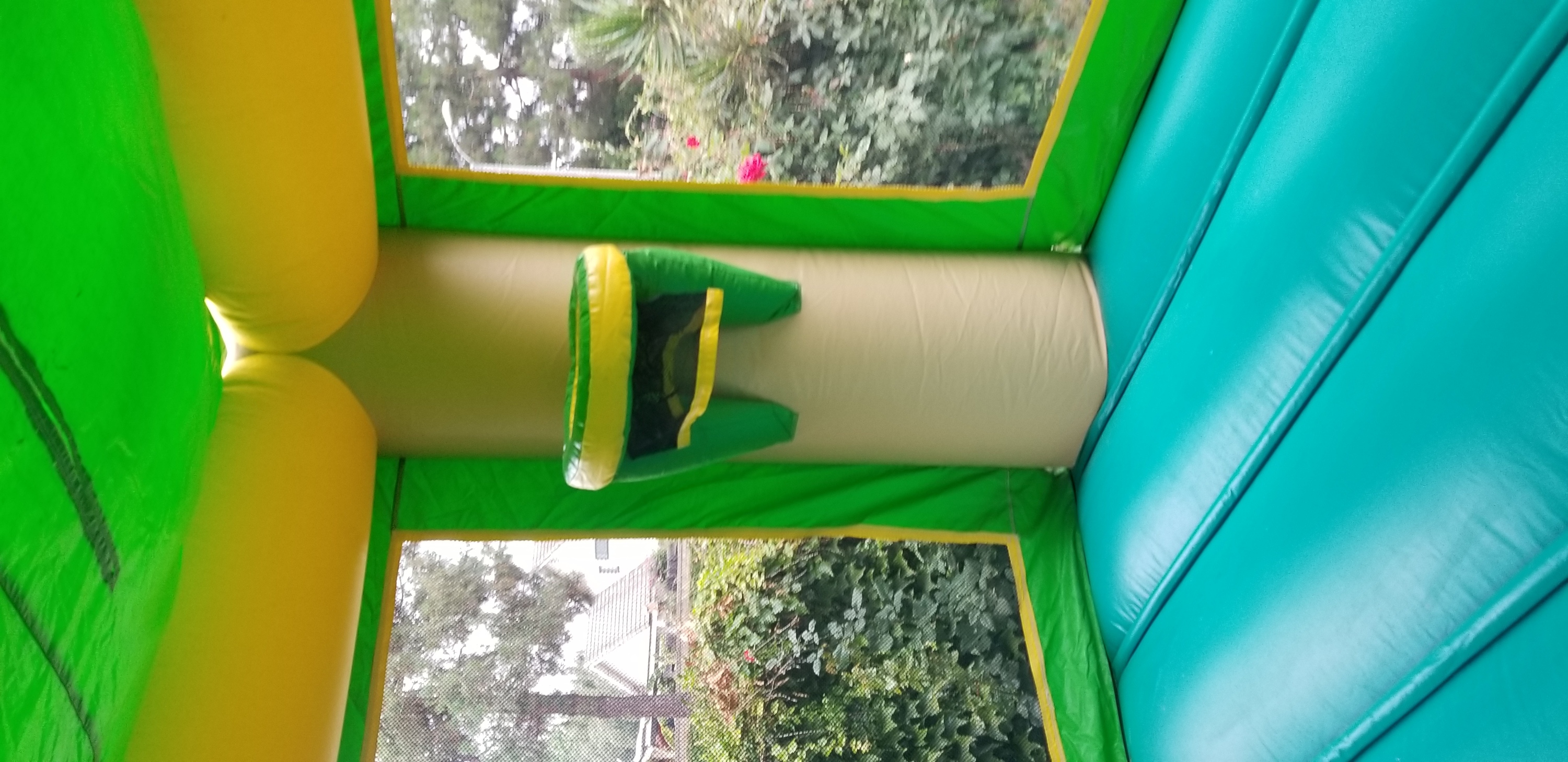 Customer to provide hose to reach setup location.
Setup only on grass or concrete.
Recommendation : to wear a t-shirt while using it as it has certain areas where there is velcro and with a child wearing a t-shirt this will avoid most chances of velcro scratch.