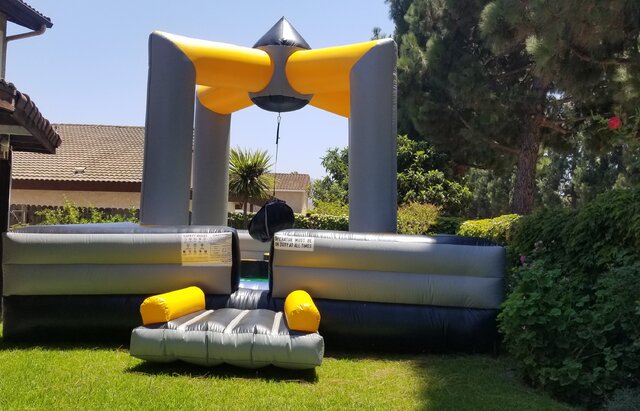 Wreckking Ball Inflatable Game (Human Demolition)
Latest FUN Interactive Inflatable for 2020!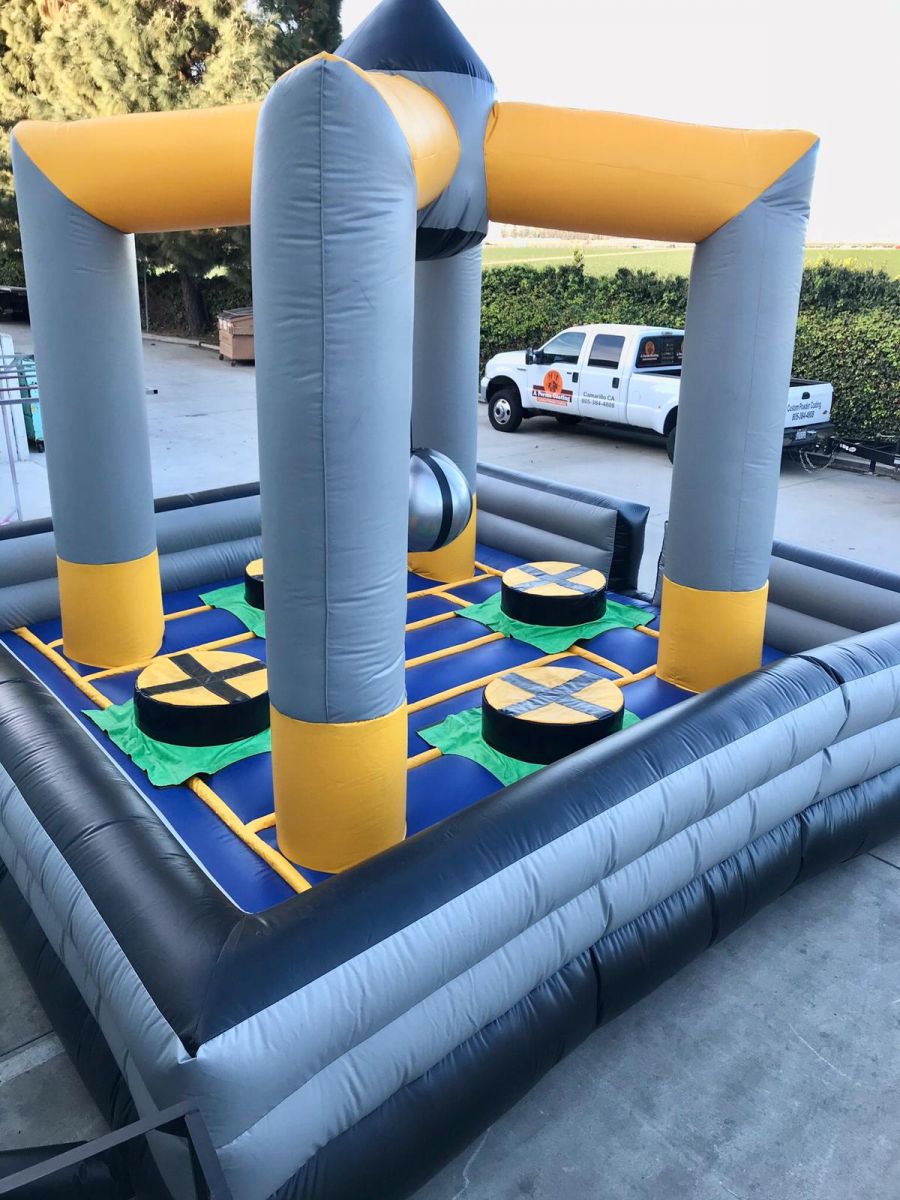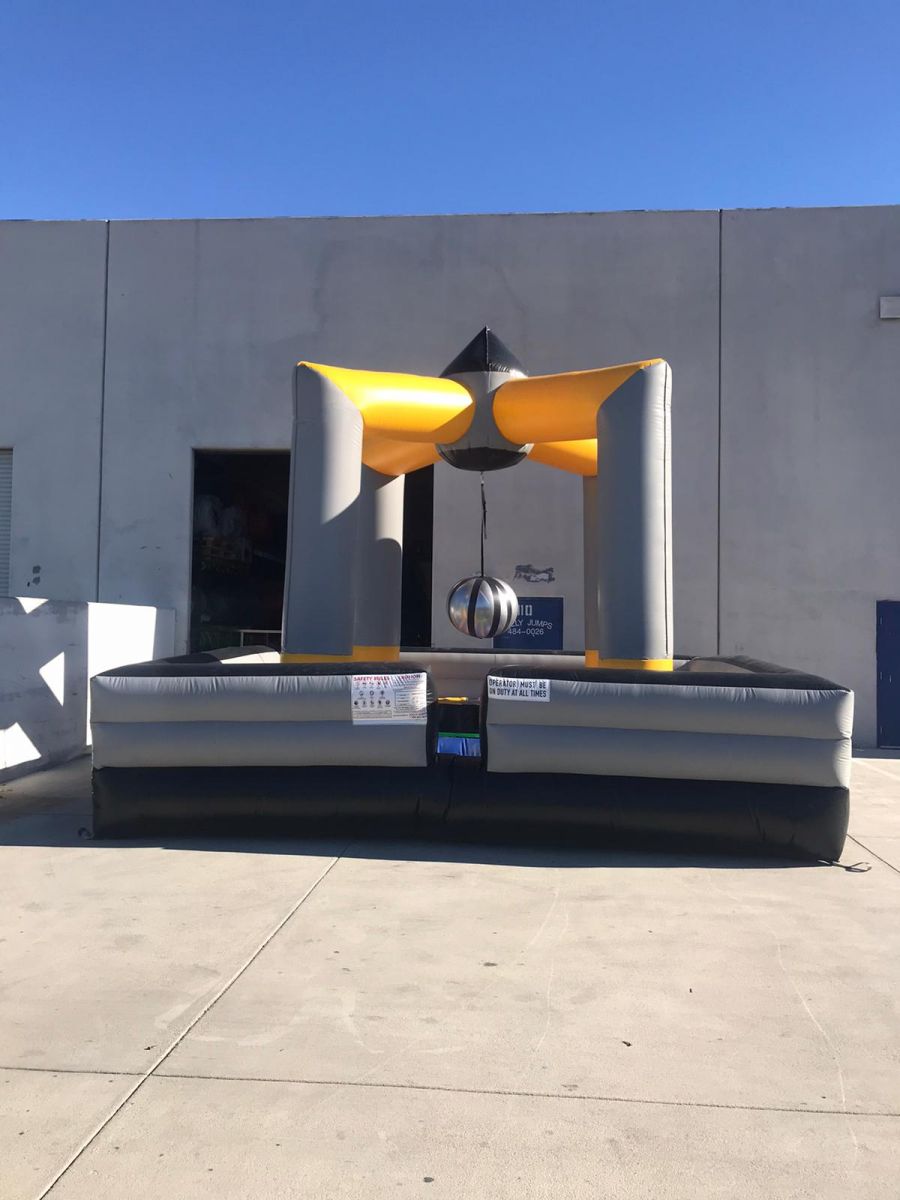 This Human Wrekking Ball Fun Game is a FUNNEST for any event. 4 Players at a time take their position. The object of the game is to knock your opponents off their pedestals with the wrecking ball, One wrong move and you could be the one to fall off, The last player standing is proclaimed the Winner. Funnest game for any celebration, picnic, party and available in Ventura County cities Camarillo, Ventura, Santa Paula, Oxnard, Agoura Hills, Westlake Village, Thousand Oaks, Somis, Moorpark, Simi Valley and Oak Park.